Mission
1. To welcome kids and youth into the family of God. This is done by teaching kids and youth the way of Jesus, inviting them to enter into God's story working through history, and equipping parents to act as the primary contributors in their child's spiritual formation.
2. To include kids and youth as full siblings in Christ at LFPPC. This is done by working to create and maintain a congregational culture that empathizes with and prioritizes young people and families in all aspects of the church, and eagerly welcomes, mentors, and includes young people in leadership positions.
3. To partner with parents to support families. This is done in relationship with parents to help families grow stronger by spending time together, connect with other families in the congregation, and aid in any other needs families may experience.

Questions about the Family Programs?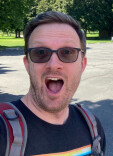 Contact: Kim Herbert
Youth & Family Director