---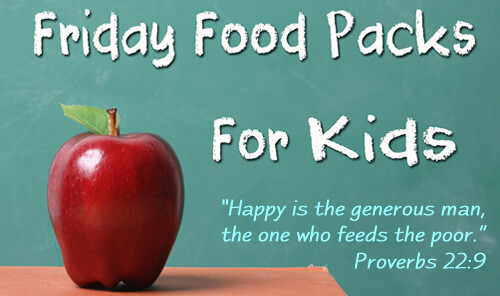 OUR MINISTRY:
As a neighborhood outreach ministry of Lake Forest Park Presbyterian Church, we provide supplemental food during the school year to local students in need. Food packs are distributed to local schools weekly and bi-weekly to help ensure that children get adequate food on weekends.

---
UNDERSTAND: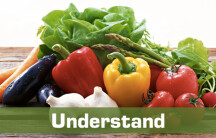 Hunger doesn't take the weekend off. During the school year, more than 200 children in our community don't have enough to eat on the weekends. These children eat school-provided lunches as their main source of nutrition during the week. As a result, they are often hungry over the weekends. Hunger contributes to stress, headaches, fatigue, malnutrition and inability to concentrate. Children who are nourished can return to school on Mondays ready to learn and perform in class.
---
ACT:

VOLUNTEER:
- Help deliver food boxes to the schools
- Help unpack food deliveries in our church garage.
---
WE ARE GROWING: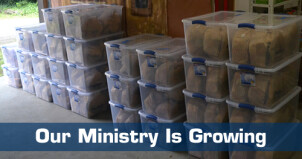 2013: 10 kids received weekly food packs
2020: 100 kids received weekly food packs
2023: 82 students receive weekly food as we begin our services again after a two-year pause.
We have set up food pantries at Kellogg Middle School and Shorecrest High School. The pantries include a variety of items that students have requested for grab and go options during the week. In addition, we have provided other foods for the weekends.
We continue to expand this ministry to reach each child in need at school.
We need your help to continue to serve children who benefit from Friday Food Packs.
---
RESPOND:
Pantry food for each student costs about $10 per week, or roughly $400 per child annually.
Please consider sponsoring a child for $40 a month (September - June).
100% of your donation is spent on the
Friday Food Packs Ministry.
TAX DEDUCTIBLE DONATIONS:

By Check to LFPPC
(note: Friday Food Packs in memo line)

Give Online through Pushpay: Click Here
select giving type: Friday Food Packs



DONATE FOOD:

Our ongoing food needs include:
-Cliff Bars
-trail mix packages
-Cup of Noodle
-peanut butter crackers
-Slim Jims


Donations may be brought to the church office.
Please label them for "Friday Food Packs".
CONTACT US:
Lake Forest Park Church
17440 Brookside Blvd NE
Lake Forest Park, WA 98155